New Lower Prices on Bevel Clusters, Tools, Stainless Steel Molds and much more!
We are celebrating MMS Bevel's 25th Anniversary by slashing prices across the board! Which means huge savings for you!
We have also added a variety of Tools and Stainless Steel Slumping Molds, made in the USA, to our new complete catalog! Many of our bevels, tools and fusing molds can be ordered online.
Supplies may be limited and usually same day shipping.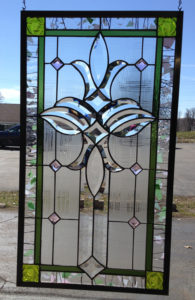 Bugs & Mini Lamp Bases pg 11
Stainless Steel Molds pg 12
Sports Bevels & Corners pg 8
Drill Bits & T Shirts pg 13
Holiday Bevels & Angels pg 9
Military Bevels, Foil Pre-cuts & Tools pg 14
Dichroic & Colored Bevels pg 10
Misc. Tools, Flower Gems & Molds pg 15