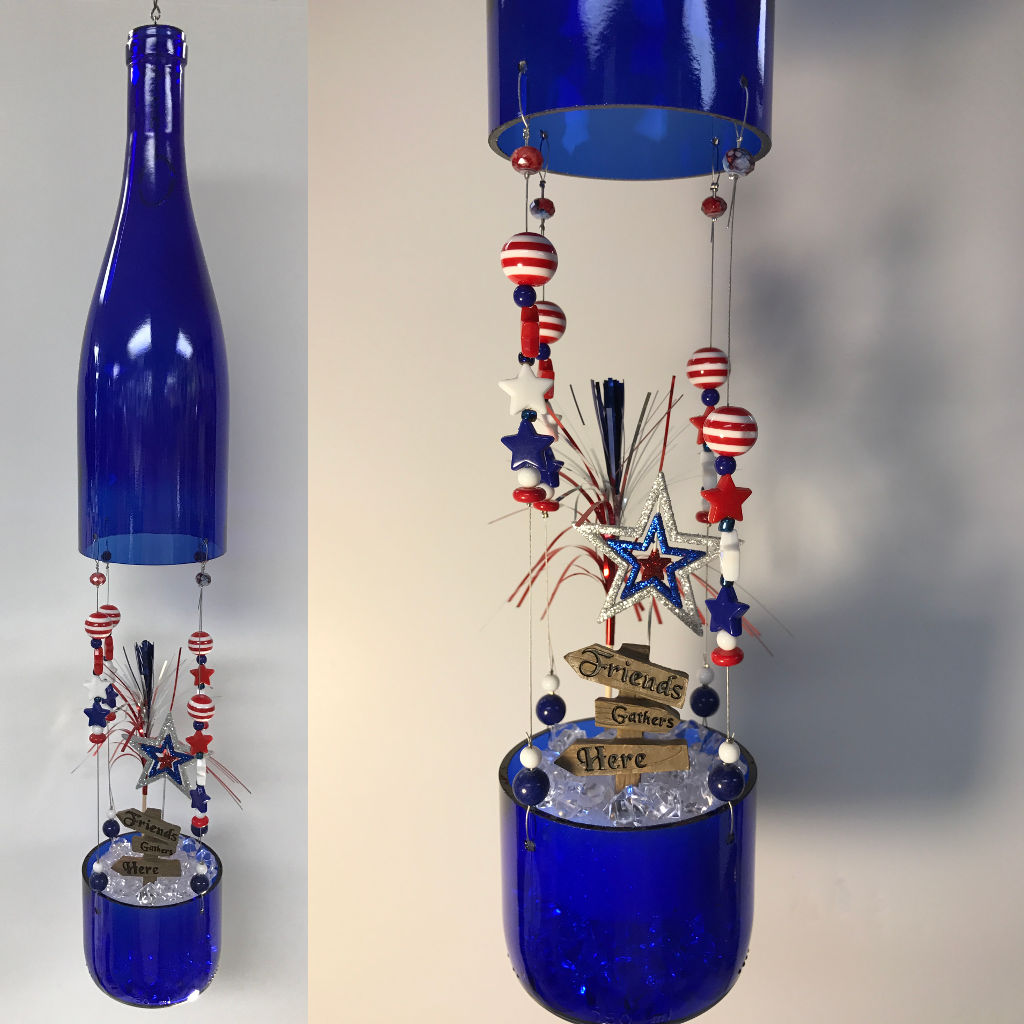 I'll walk you through the steps to create your very own hanging Wine Bottle Fairy Garden. I made six video chapters that walk you through the process of using a cut wine bottle to create your own. Turn that Wine bottle into an amazing decoration to highlight your own Fairy garden. In this video series, I'll show you how to make a patriotic 4th of July fairy garden.
Step 1 Introduction
Step 2 Drilling Bottle Holes for Wires – with a Dremel and Diamond Bit
Step 3 String Wire Beads
Step 4 Setting Up Spacer Jig
Step 5 Releasing The Spacer Jig
Step 6 Finished Product
We make and sell a kit that makes it easy to have your very own wine bottle fairy garden, safely, quickly and easily.
What you need:
Fairy Garden decorations (see some examples here)
Cut wine bottle – (see our video on how to quickly and safely cut a wine bottle using Creator's bottle cutter)
Pliers
Wine bottle fairy garden assembly kit for easy assembly
Diamond sanding pads to eliminate sharp edges on the bottle, 120 or 200 grit works great
Dremel glass drill bits to drill holes for suspension wires, 1.2 or 1.6 mm Diamond Drill Bit
Diamond coated half round file set to sand down sharp edges