Our biggest Sale of the year is coming Oct. 19-21! We will bring in crates of fabulous glass just for this SALE! Join us for lunch on Sunday (Oct. 20) and Mom's famous chocolate cake! Mark your calendar for the fall sale and join the fun!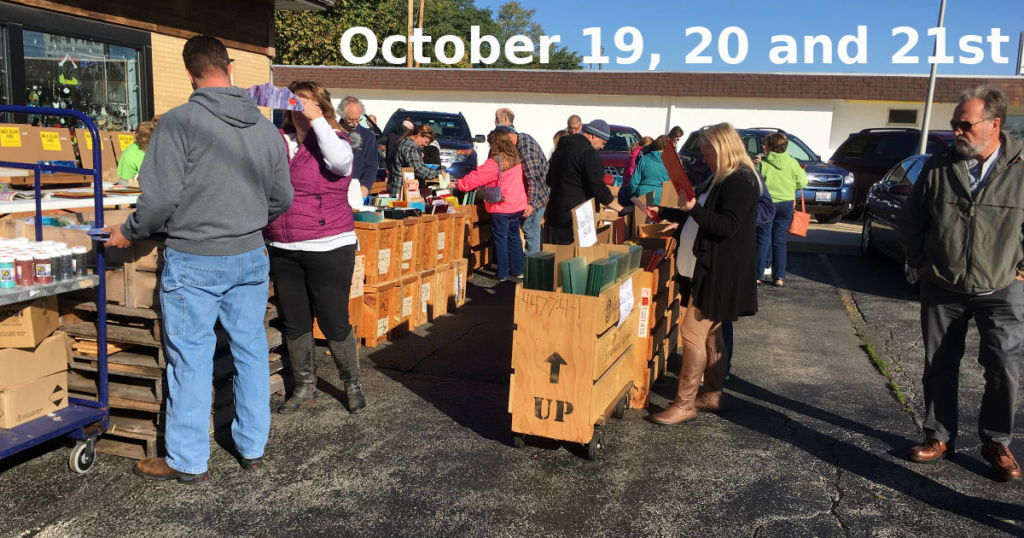 Our annual Moonlight Madness Giant Parking Lot Sale is our biggest3 day sale of the year and only on October 19-21, 2019. It is one time a year to get some of the best sale prices on stained glass. Prices are only good while supplies last during sale days. Come see us Saturday 9:30-3 pm, Sunday 11-3 and Monday 9-6 pm. Rain or Shine!
Check out the flier for full details on the Huge Moonlight Madness Sale!
Be sure to bring in your Coupon for a Free piece of Glass! Bring the big truck and take home some great deals!
Stained Glass and Bevels
We will fill the parking lot with glass crates full of Stained Glass with prices starting at $4 sq. ft. We will have Clear 96 Fusible glass for only $5.99 sq. ft. (over 50% OFF), and much more. We collect glass all year just for our Parking Lot Sale and it only comes out on Sale Days!
We will have great deals on slightly used grinders, cutting systems, foilers, irons and even a used kiln! We will have a special price on the NEW NatureScape Molds. You never know what you will find at our sale!
Rain or shine we will have plenty of bargains for everyone. More glass than ever before! Once the sale is over, the glass goes back in storage and the bargains will be over so make plans and bring the big truck!
Look for the FREE Glass Coupon! More details coming soon!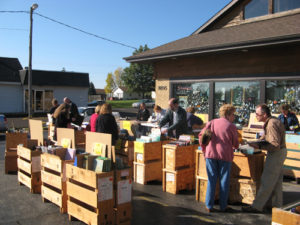 Stained Glass Supplies and Tools
We'll have a large selection of pre-owned tools at a fraction of the original price. Who knows what you will find! Fusing Molds 20% OFF! Over 100 different molds on SALE!
Fusing Glass and Kiln Supplies
The Glass House has stocked up on Spectrum Glass & 96 Fusible. We have a good supply of Fuser's Reserve, Wissmach & Uroboros fusible and some Bullseye 90. If you like to work with these types of glass, stock up while the selection is over the top!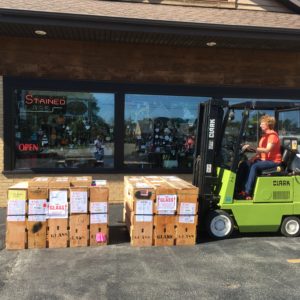 Here are directions to get to our shop on the day of the sale.
Traveling to our sale? Check out local Decatur hotels from the Decatur Area Conventions and Visitor Bureau.